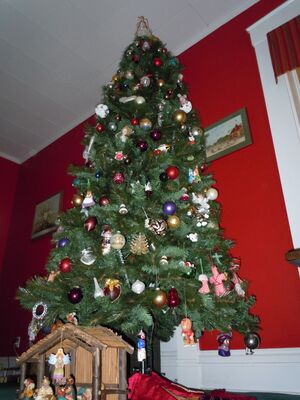 December 25 is the 359th day of the year (360th in leap years) in the Gregorian calendar. There are six days remaining until the end of the year. Traditionally celebrated as Christmas.
Snape, having just had a change of heart the night before, has Justin Flinch-Fletchey to buy a goose for the Weasley family. He also gives Dobby the house-elf a pair of socks, and gives Ron Weasley a cheese danish.
Ad blocker interference detected!
Wikia is a free-to-use site that makes money from advertising. We have a modified experience for viewers using ad blockers

Wikia is not accessible if you've made further modifications. Remove the custom ad blocker rule(s) and the page will load as expected.