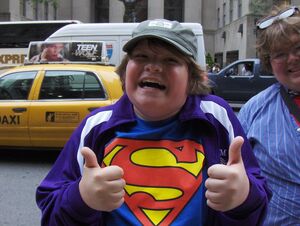 Earth Day is an episode of the Death Star.
Tom Frank is hired as the Death Star's Earth Day PR consultant, Greenzo. But soon the power of Greenzo goes to Tom's head, and he spazzes out on The Exceedingly Early Show with Wiz Winklesteen.
Ad blocker interference detected!
Wikia is a free-to-use site that makes money from advertising. We have a modified experience for viewers using ad blockers

Wikia is not accessible if you've made further modifications. Remove the custom ad blocker rule(s) and the page will load as expected.