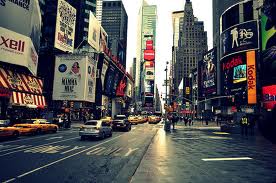 Gotham Square is a public space located in Downtown Gotham at the intersection of Forbes Avenue and Market Street. After undergoing extensive reconstruction financed through both public and private funds in the late 2000s, Gotham Square is reemerging as a hub for social activity within downtown Gotham. Numerous restaurants, ranging from fast casual to fine dining, cafes, and retailers occupy ground level buildings immediately facing the square, while housing units and offices occupy upper levels.
Ad blocker interference detected!
Wikia is a free-to-use site that makes money from advertising. We have a modified experience for viewers using ad blockers

Wikia is not accessible if you've made further modifications. Remove the custom ad blocker rule(s) and the page will load as expected.