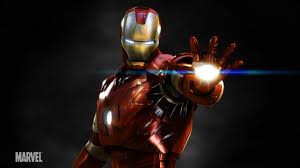 A billionaire playboy, industrialist and ingenious engineer, 
Tony Stark
 suffers a severe chest injury during a kidnapping in which his captors attempt to force him to build a weapon of mass destruction. He instead creates a powered suit of armor to save his life and escape captivity. He later uses the suit and successive versions to protect the world as Iron Man.  Iron Man is a member of the superhero team the Avengers.
Appearances

Edit
Batman Day

Edit
- Iron Man
Ad blocker interference detected!
Wikia is a free-to-use site that makes money from advertising. We have a modified experience for viewers using ad blockers

Wikia is not accessible if you've made further modifications. Remove the custom ad blocker rule(s) and the page will load as expected.