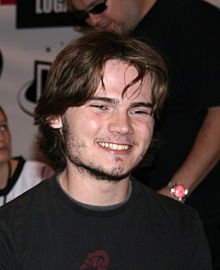 Jake Lloyd (born March 5, 1989) is an American former actor who gained worldwide fame when he was chosen by George Lucas to play the young Anakin Skywalker in Star Wars Episode I: The Phantom Menace, the first film in the Star Wars prequel trilogy. He reprised this role in five subsequent Star Wars video games.
Appearances

Edit
The Death Star

Edit
- Comic Con
Ad blocker interference detected!
Wikia is a free-to-use site that makes money from advertising. We have a modified experience for viewers using ad blockers

Wikia is not accessible if you've made further modifications. Remove the custom ad blocker rule(s) and the page will load as expected.