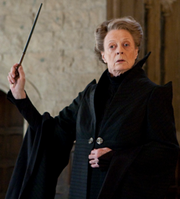 Professor Minerva McGonagall i
s a witch and Animagus. She attended Hogwarts School of Witchcraft and Wizardry and was sorted into Gryffindor House. After her education, she worked for two years at the Ministry of Magic and later returned to Hogwarts, where she became Head of Gryffindor House, Transfiguration professor and concurrently, at differing times, Deputy Headmistress and Headmistress of Hogwarts.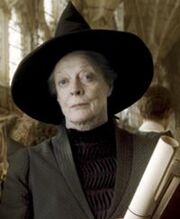 Ad blocker interference detected!
Wikia is a free-to-use site that makes money from advertising. We have a modified experience for viewers using ad blockers

Wikia is not accessible if you've made further modifications. Remove the custom ad blocker rule(s) and the page will load as expected.